Our History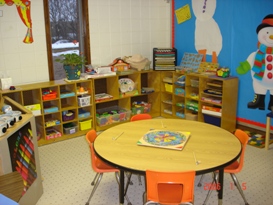 The St. Croix Kids Early Childhood Center was founded by three Stillwater parents in 1969. The original name was St. Croix Daycare and Nursery School. Our current name better reflects our overall program.
The initial goal was simple: to establish and operate a community-focused, licensed, non-profit day care center for children. Today, we are much more than a day care center but we haven't lost our community feel or our license! We have developed a curriculum that incorporates the MN Early Learning Standards with highly educated teachers who implement the curriculum with love and warmth, so each child becomes a confident learner.
The center continues to operate as a non-profit corporation under a Board of Directors and is located in St. Peter's Church 111 Orleans Street East, Stillwater MN.